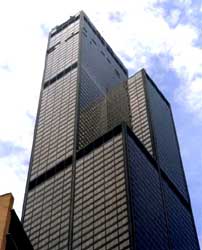 An essential key to success in business is the understanding and using the law of commercial transactions and the Uniform Commercial Code to maximum advantage.  Just as important is protecting your business from those who would misuse those same laws against you.  Sabino & Sabino can help you with both.
Our lead attorney has extensive experience in litigating and arbitrating commercial law and U.C.C. controversies before a number of courts and tribunals.  He teaches business law and the U.C.C. at a major New York university, and frequently lectures to professional groups, including C.P.A.s and attorneys, on cutting edge topics.  Our lead attorney's published work on the  U.C.C. and commercial issues is extensive and nationally published.
Our expertise includes the following.
Secured Transactions/Loans
Also known as Article 9 of the U.C.C., Sabino & Sabino has represented secured lenders, institutions, and others before the bankruptcy, federal district, and state courts in resolving disputes arising from secured loans, asset based lending (ABL), factoring, and similar transactions.
Sales/U.C.C. Article 2
The sale of goods between merchants is a decades-old body of law that has its own specialized rules.  Sabino & Sabino has extensive experience in the law, and applying it to real life situations.
Negotiable Instruments/Article 3
Everyone calls them "checks," but more properly known as Negotiable Instruments, they represent a vital but often misunderstood component of the commercial landscape.  We can help you understand those intricacies, and avoid their pitfalls.
Federal and State Courts
U.C.C. and other commercial law disputes are now being funneled into specialized courts in New York State and other jurisdictions.  Sabino & Sabino enjoys expertise and prestige in those forums, extensive experience in litigating those same matters in the federal courts across the nation, and arbitrating commercial cases before private arbitration tribunals. Whatever the forum, we can bring our expertise to bear for your benefit.